Integration is the process of inserting the Groovy menu into your site.
Generating code for manual integration
To manually integrate Groovy menu into your theme, you need to copy the generated PHP code from the Groovy menu > Integration page and paste it into the appropriate template in your theme.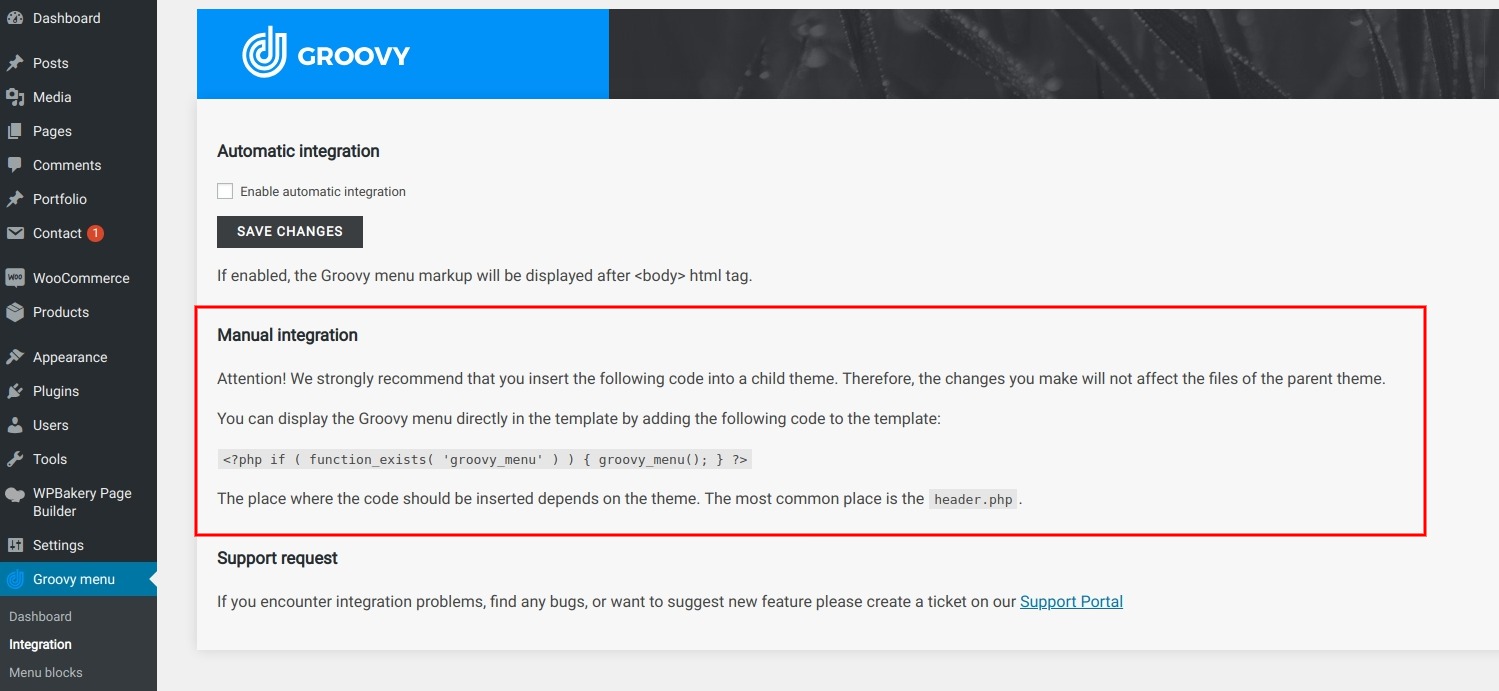 Note. Groovy menu creates its own menu location called Groovy menu Primary which can be found at Appearance > Menus > Manage Locations
Pasting the generated code into the theme
The place where the code should be inserted depends on the theme. The most common place is the header.php.
If you experiencing troubles with integration process please create a ticket through our Support portal.