Added
Added new setting "Enable to handle anchor links for 'Menu blocks' content ", placed in General > Scrollbar & One page section.
Is allow to enable anchor links in "Menu blocks" and smooth scroll.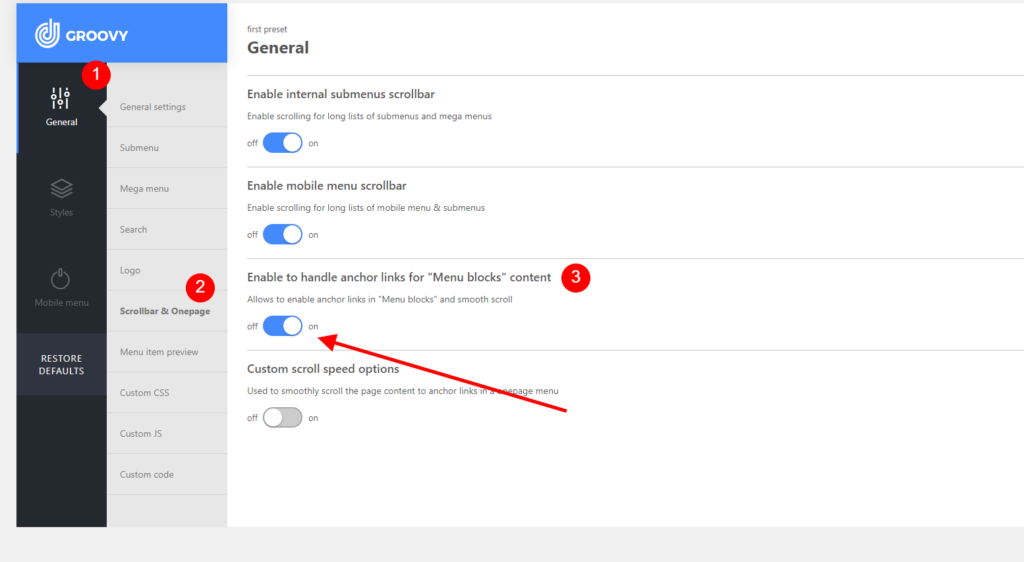 Fixed
Fixed work of JS scripts in case is enabled multiple integrations methods of Groovy menu at the same time.