This is the most correct way to integrate a mega menu into your WordPress theme and remove (disable) the built-in menu. This method is available only for WordPress Themes that are already in our Child's database.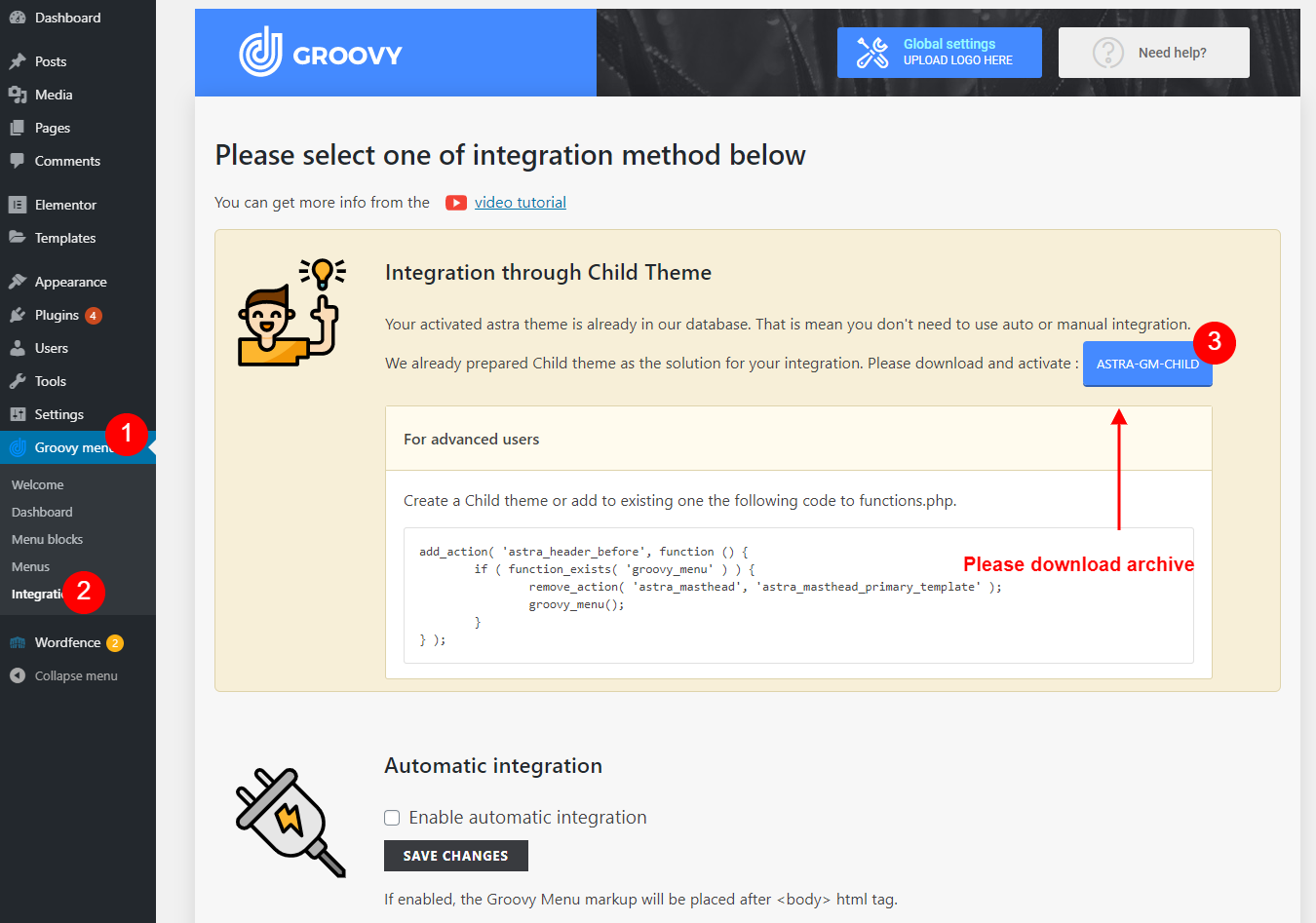 Step 1 – Navigate to the Groovy Menu > Integration tab on your WP admin sidebar.
Step 2 – On the Integration page, you can find the 'Integration through the Child Theme'.
Step 3 – Please click on Download button to download the archive with Child Theme that match for theme that you had installed.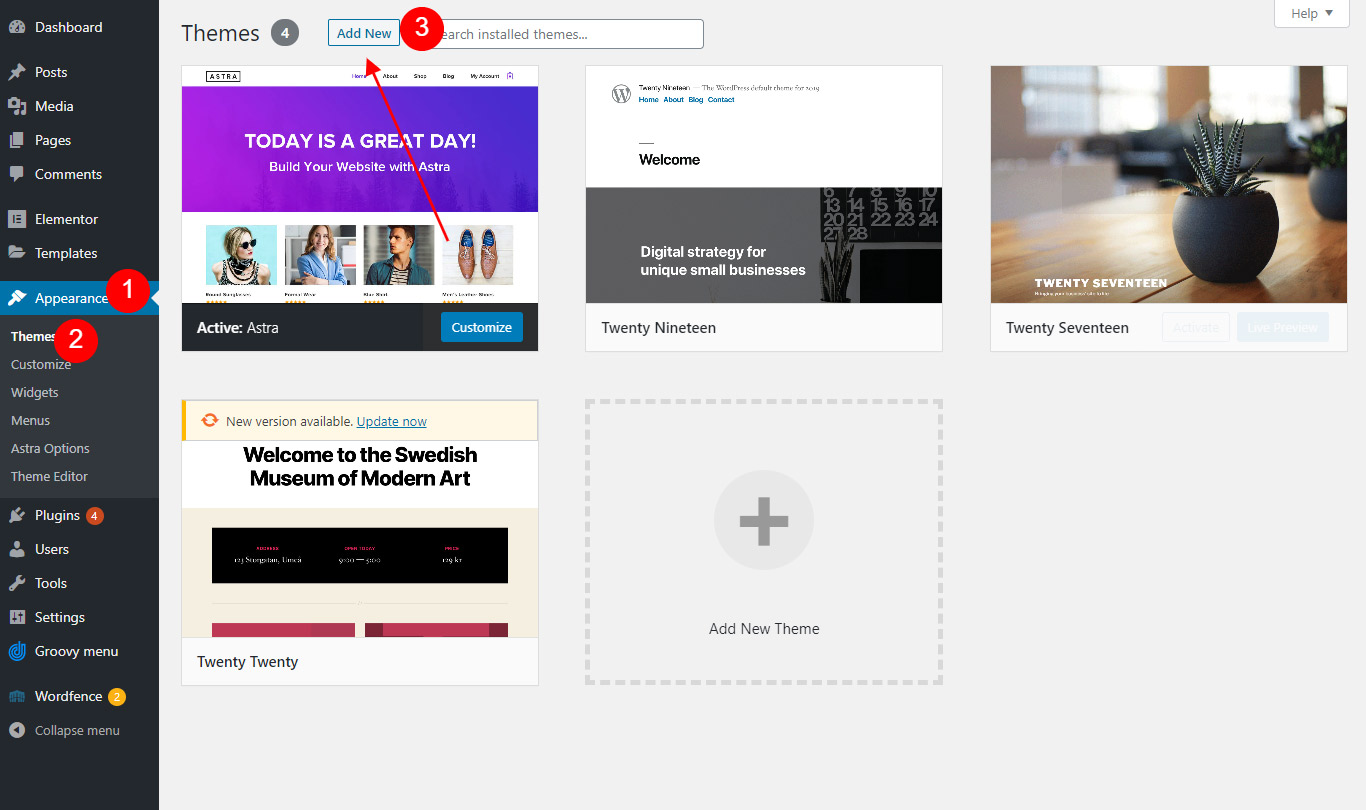 Step 4 – Then please go to Appearance > Themes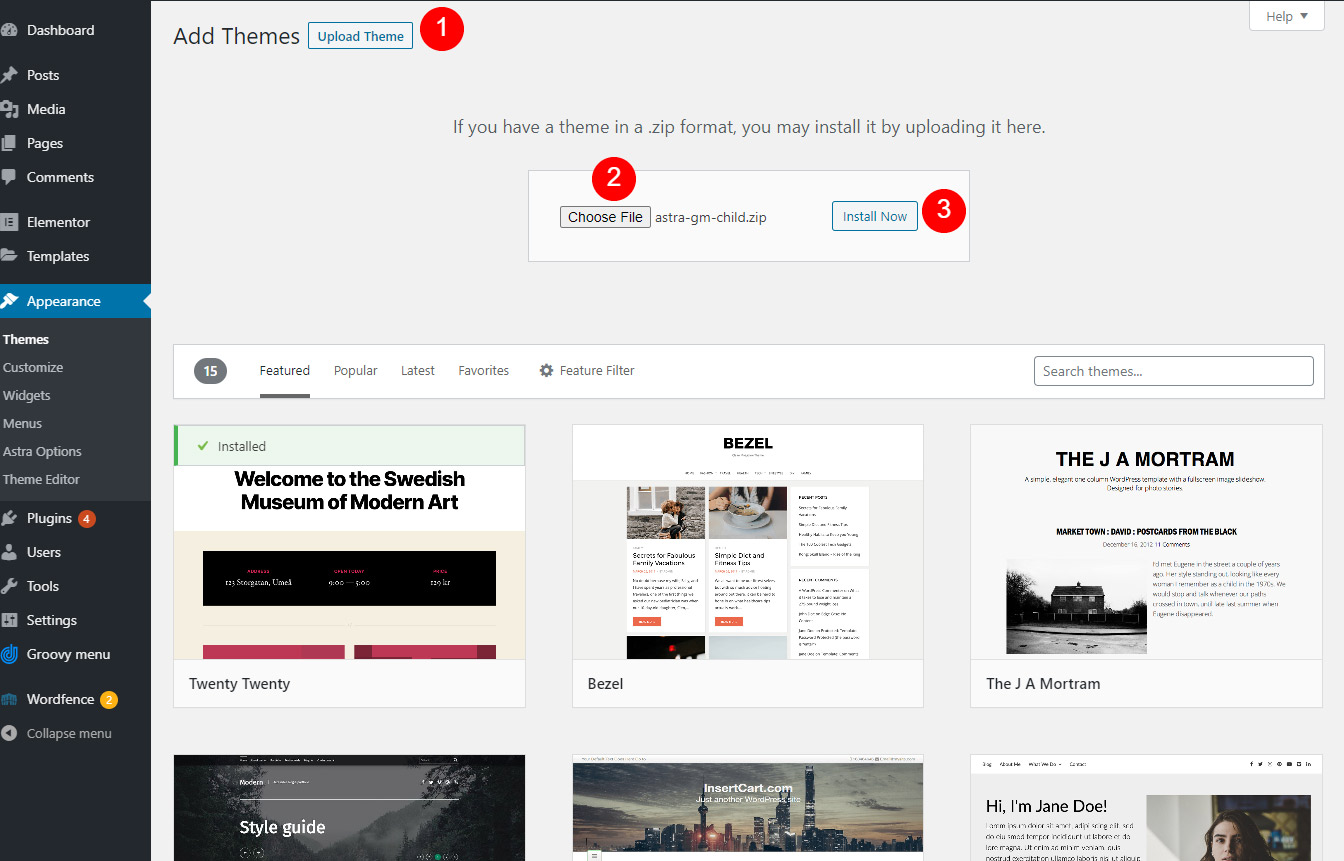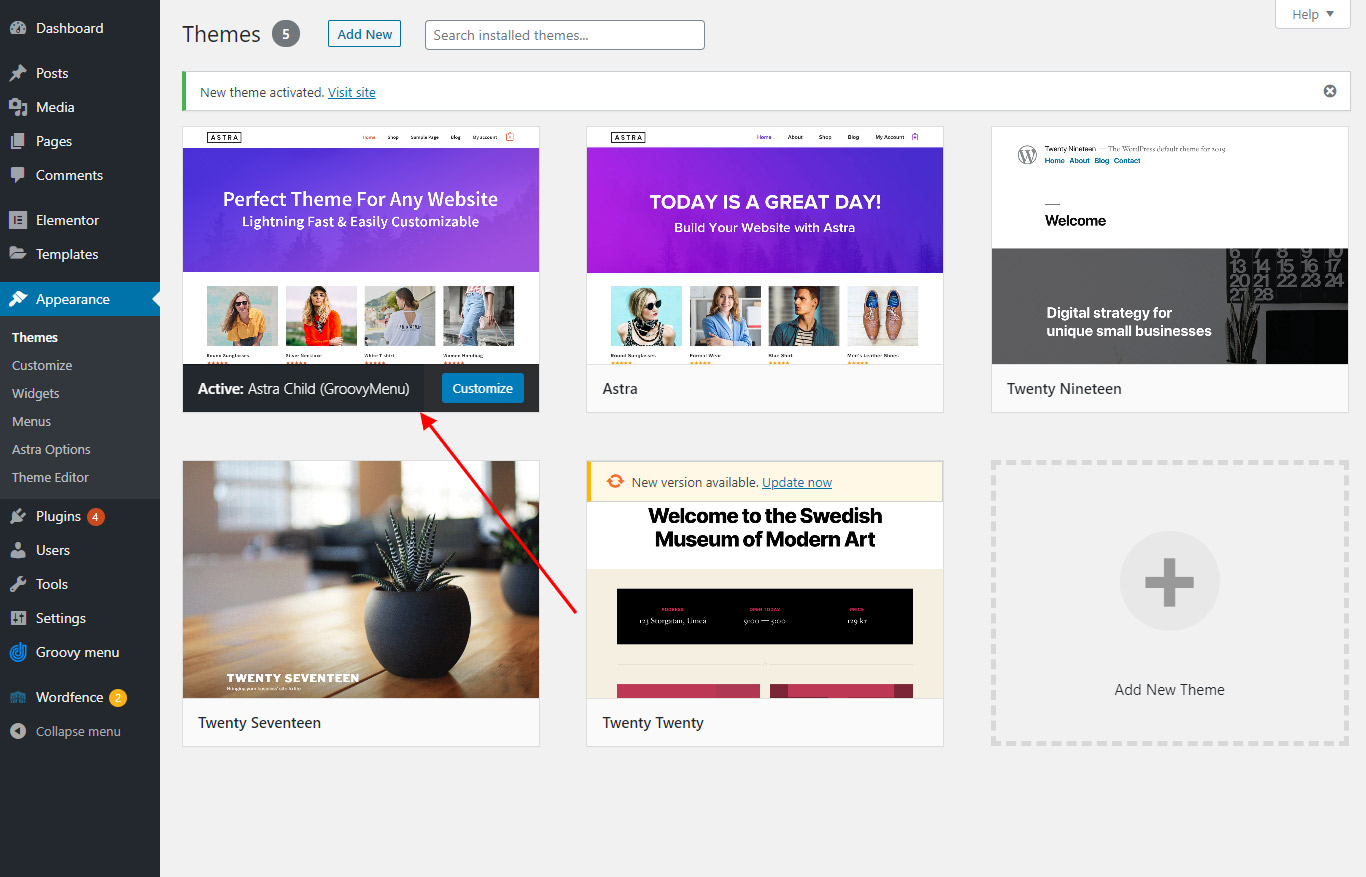 Step 5 – Upload the archive with Child Theme and Activate