This is the most correct way to integrate a mega menu plugin into your WordPress theme and remove (disable) the default theme menu.
Please note that this method is only available for WordPress themes that are already in our Child Theme database.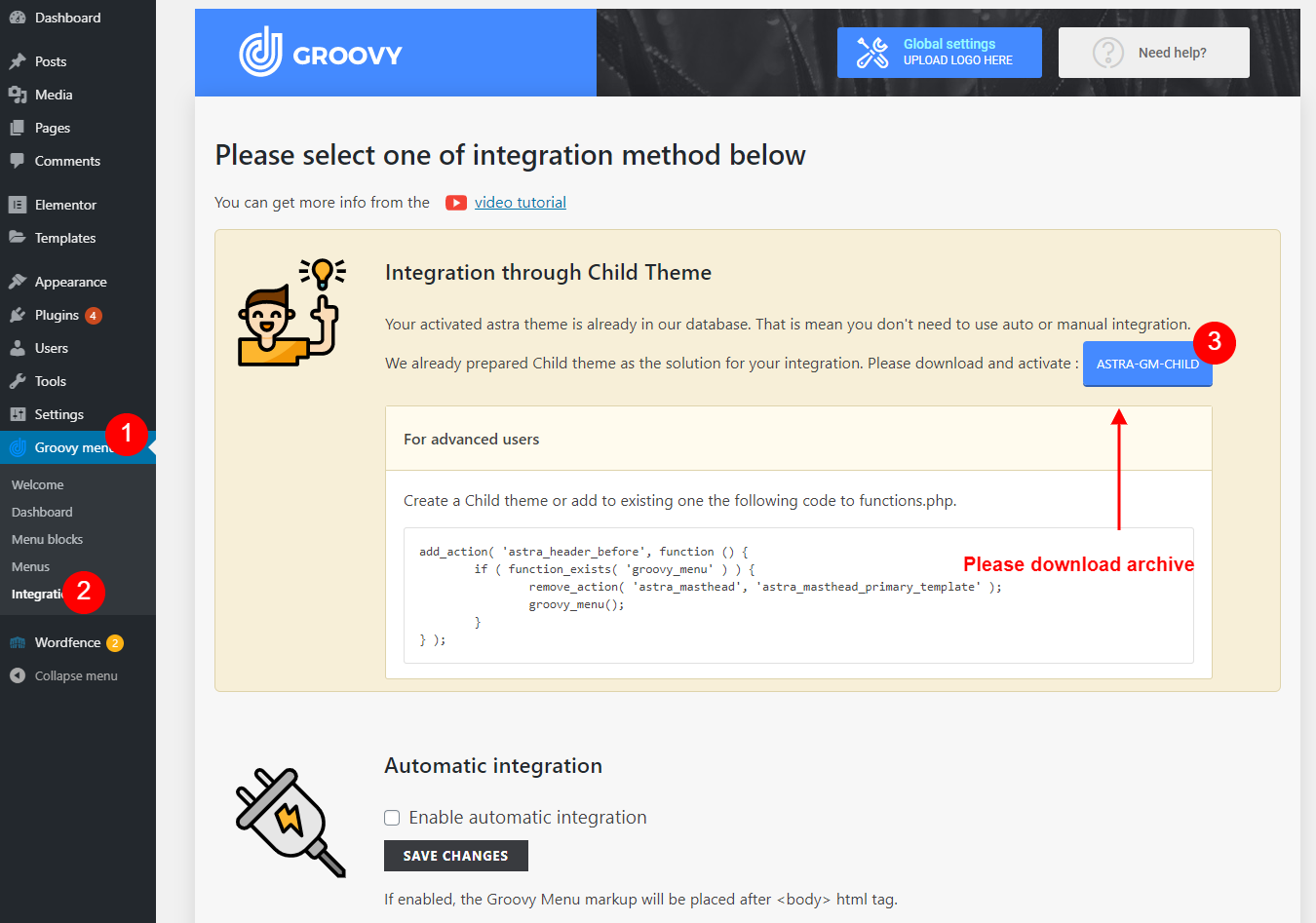 Step 1 – Navigate to Groovy Menu > Integration tab in your WordPress admin sidebar.
Step 2 – On the Integration page, locate the 'Integration through the Child Theme'.
Step 3 –  Click Download button to download the archive with Child Theme that match for theme you have installed.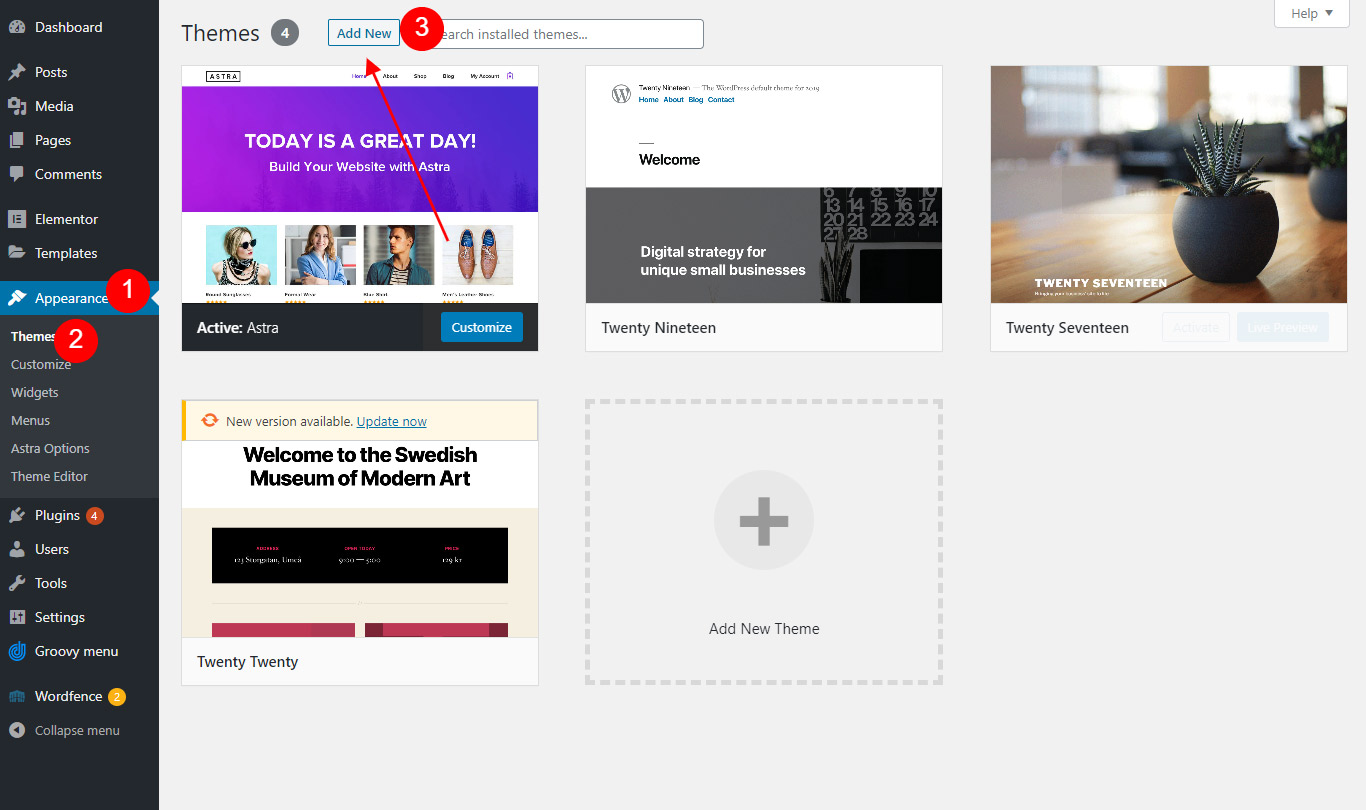 Step 4 – Go to Appearance > Themes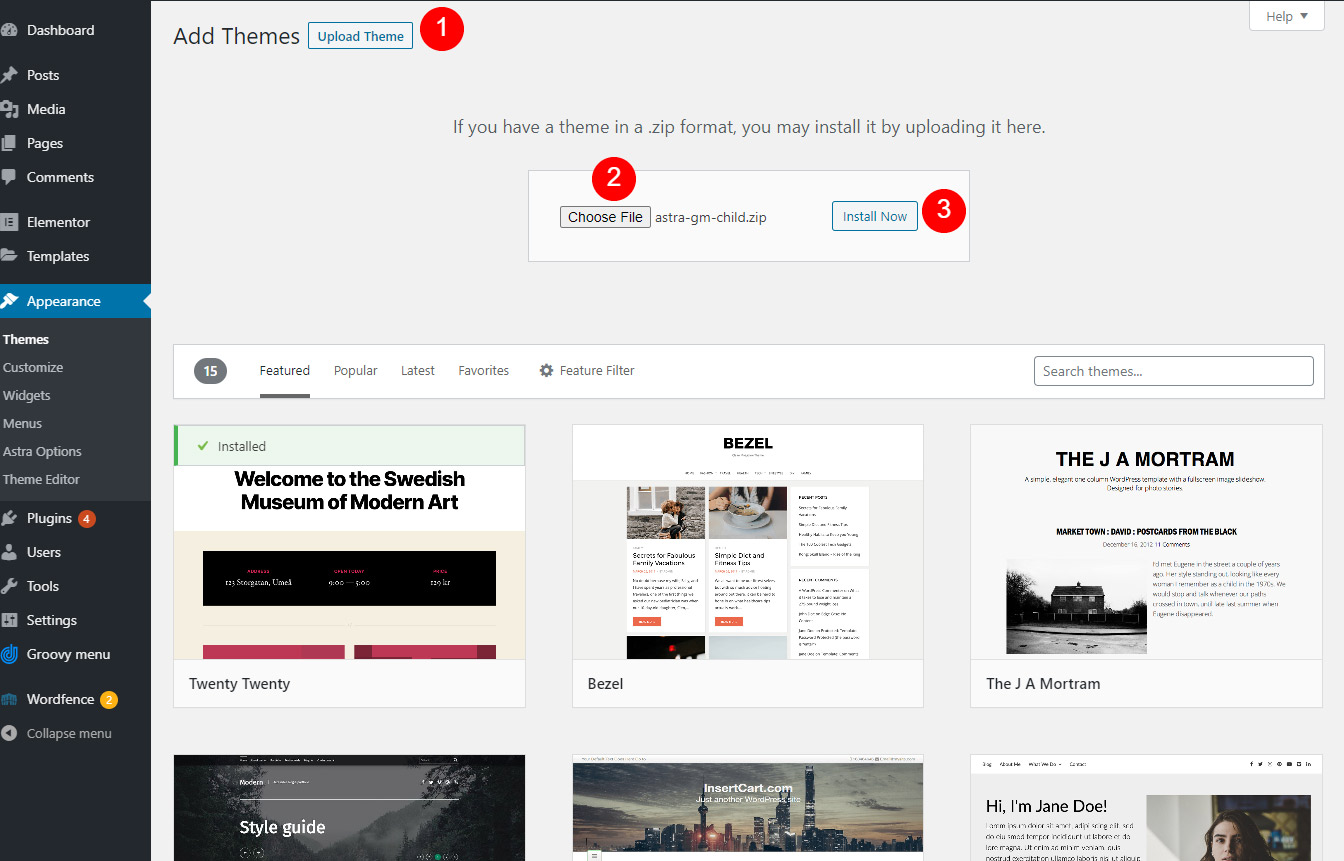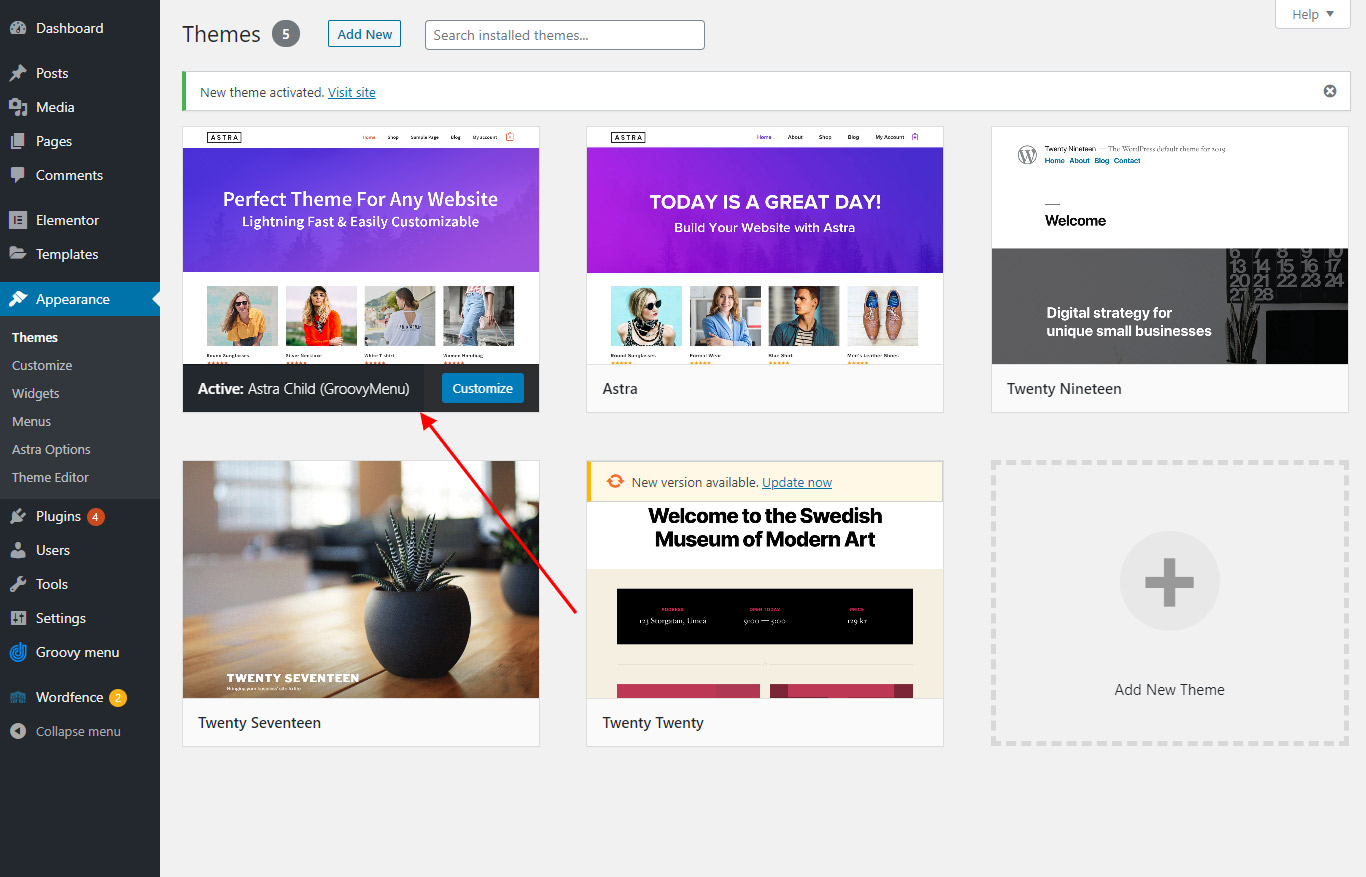 Step 5 – Upload the archive with the Child Theme and Activate it