Generally, Icon package is a set of vector icons generated according to a unified iconic font that you can use in web. A great example of it is Font Awesome. 
Groovy menu gives you the ability to change icons for:
Search icon
Cart icon
Social icons
Misc icons from the toolbar
Navigation link icons (within Appearance > Menus)
Groovy menu comes bundled with icons packs:
Iconsmind - Premium icon pack with 2000+ Icons (Line and Solid Version, sent by mail after request)
All existing icon packs can be found at Groovy Menu > Dashboard > Global settings > ICON PACKS tab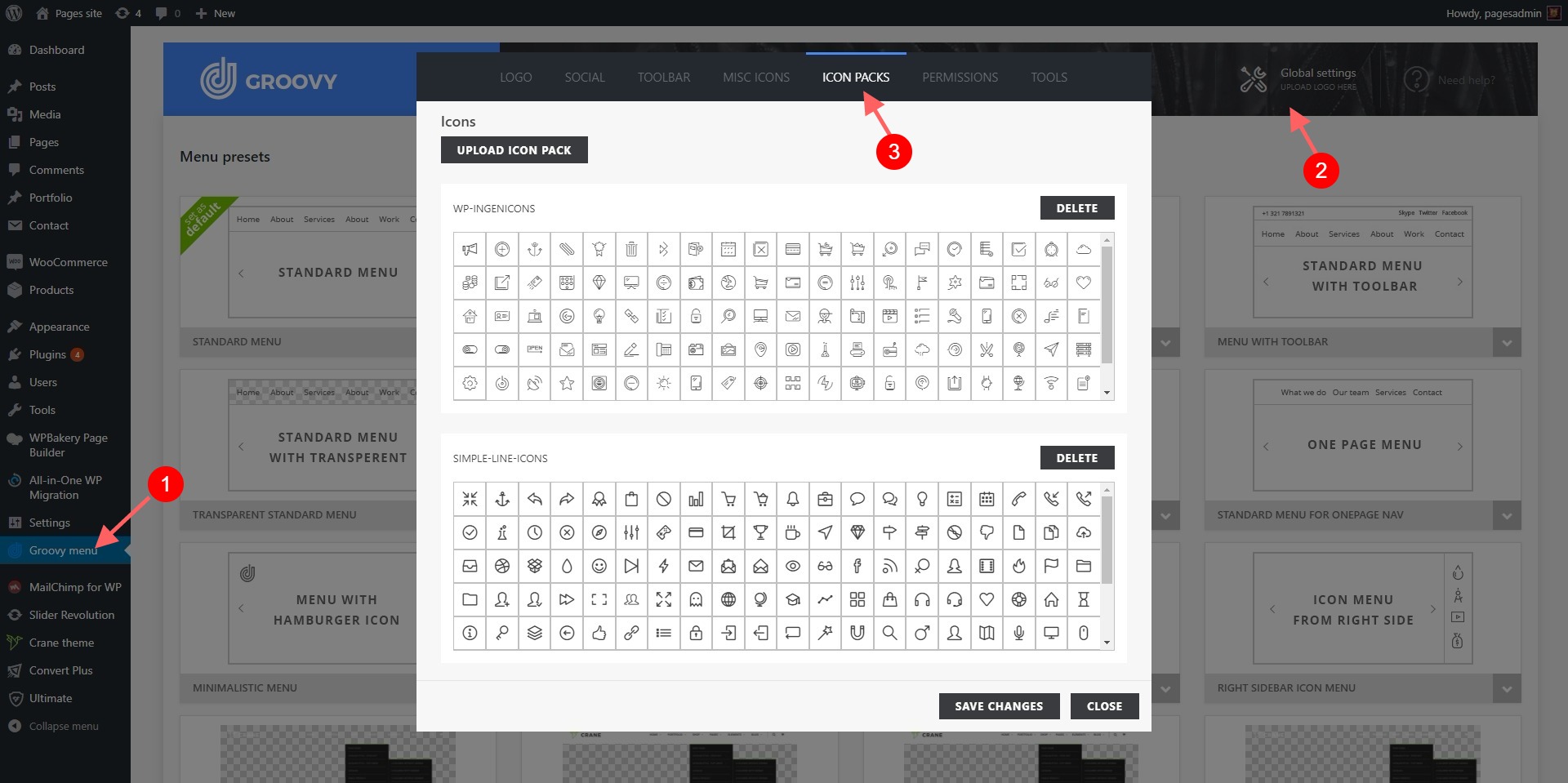 Adding icon pack
Groovy menu has the ability to add various icon packages with your own SVG icons or any existing SVG icon font. To add icon font:
Upload SVG icon to Icomoon web app 

From Icomoon dashboard

Select necessary icons and click on Generate Font button 

On next page click on Preferences button and give your Icon font a name and uncheck Support IE8 checkbox 

Click on Download button 


From Groovy menu dashboard

Go to Global settings > ICON PACKS taband click on UPLOAD ICON PACK button 

Select zip file previously generated from Icomoon web app and wait for a little until the page is reloaded

And that's it. Now you can use uploaded icons.
Note. Groovy icon package manager works properly with Icomoon web app only. It is free and powerful way to generate any kind of vector icon package.