Default menu preset will be applied to all pages by default.
Setting location: Groovy menu > Dashboard > in preset pane "Arrow" dropdown to the right of preset name > Set as default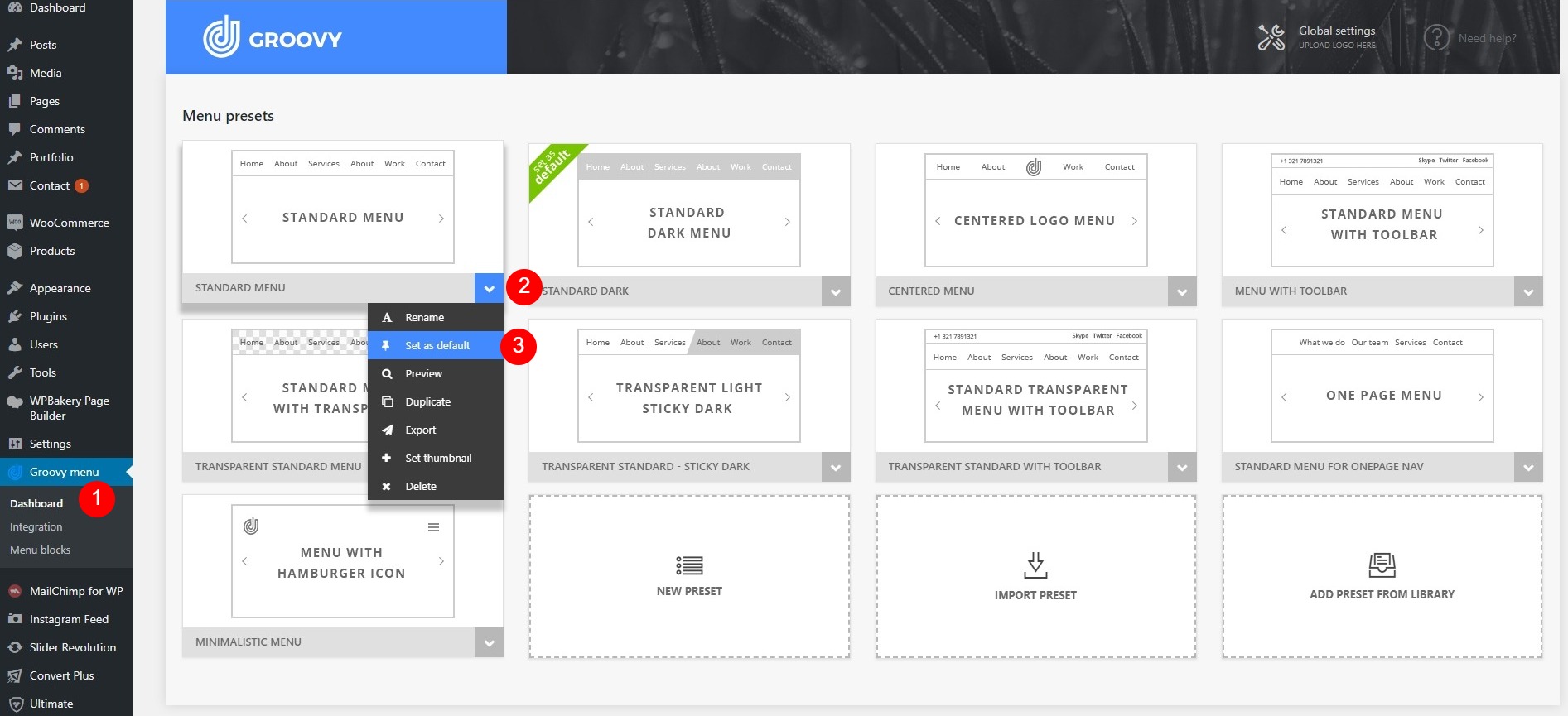 You can override the default preset for a specific taxonomy (pages, posts, product pages etc.) from Global settings. Also, You can override the preset for the individual page from page meta settings.