Available options for background image:
Background position

Background repeat

Background size
Setting location: Appearance > Menus > Menu item settings > Set background image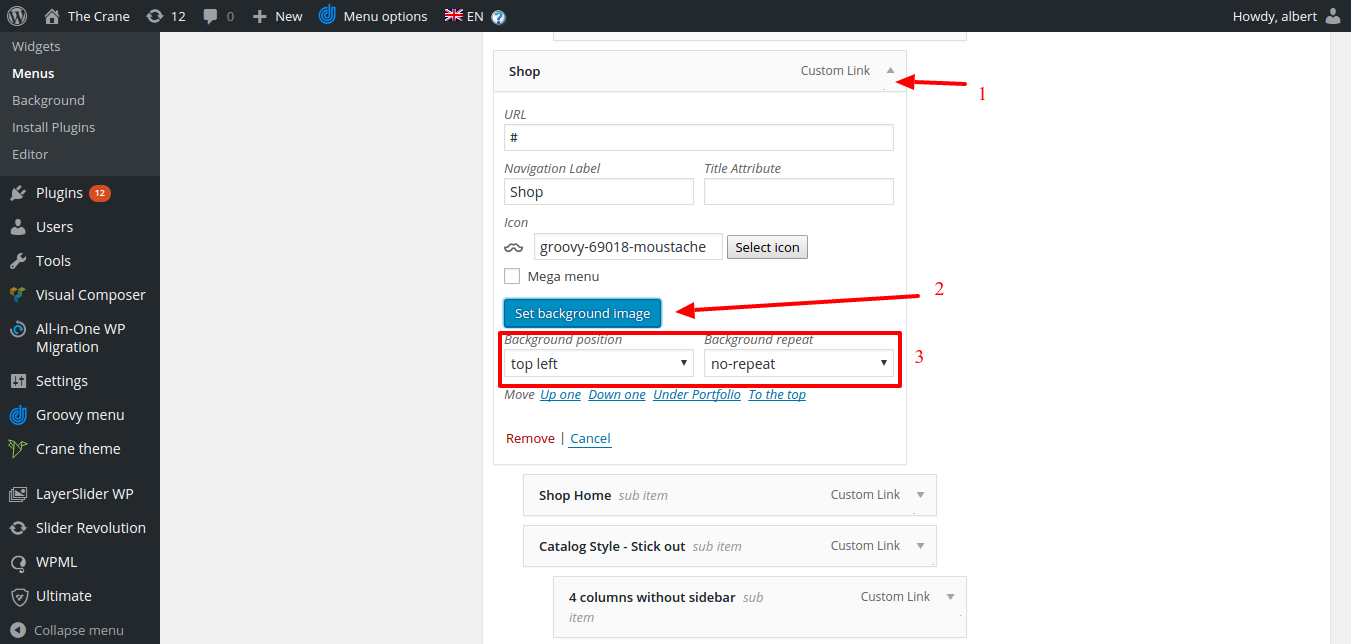 Note. You can disable displaying background image at dropdowns from single preset settings. This option can be helpful if you create more than one menu and you do not want the background image to be displayed in some presets.