This widget enables you to place a graphic banner with or without a link. The image is selected from the media library or can be uploaded as a new image.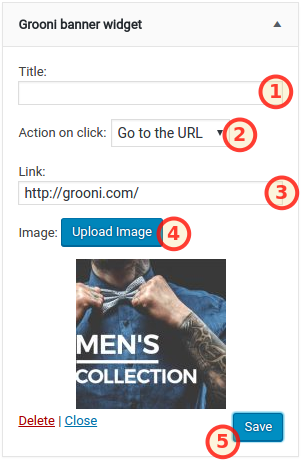 Your banner title. Leave the field empty to show no title of the banner.
Selection of an action after clicking on your banner. Two options: the first is "without action", and the second option presupposes a link for your banner.
Field for input of the link which will be displayed on the banner.
Selection from media library or upload of image for the banner.
Saving of banner settings.