The page of demo content import is located in dashboard, in "Crane theme > Import content" menu.
Important: The same element of demo content won't be imported twice in order to avoid any conflicts on one installation of WordPress.
Full import
Default import option. The whole available demo content delivered with Crane Theme will be imported. If this variant suits you well, then press "Import" button below.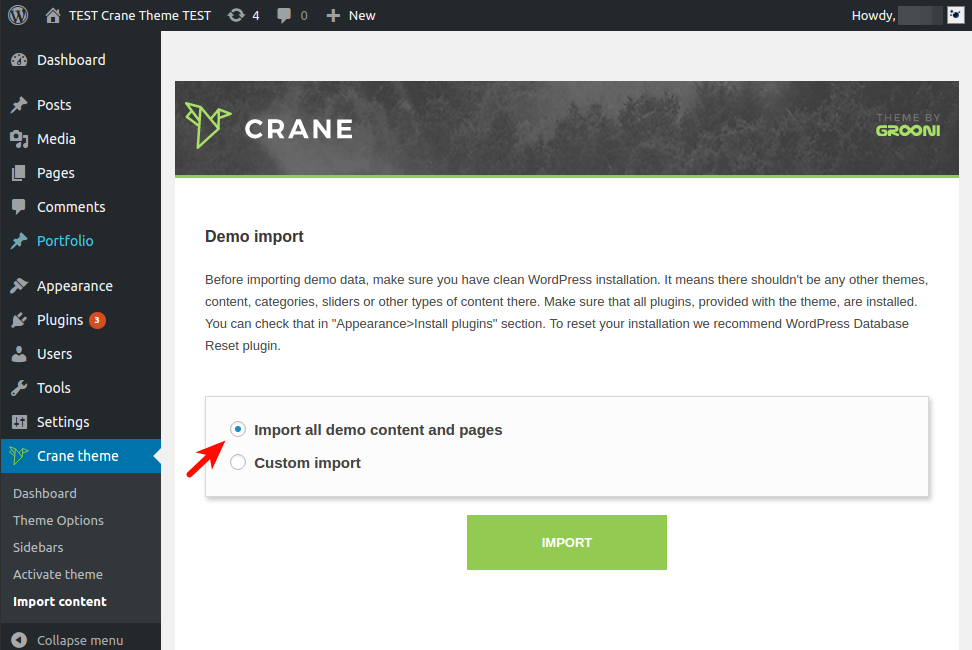 Partial import
You can fill "Custom import" checkbox and specify the content you want to import below. Stage-by-stage import is possible, i.e. you can import Blog at first and Portfolio later.
To select specific Home page hold mouse pointer over its image and select it by "Select" button. Then press "Import" button below.