Molecular eCommerce UI Kit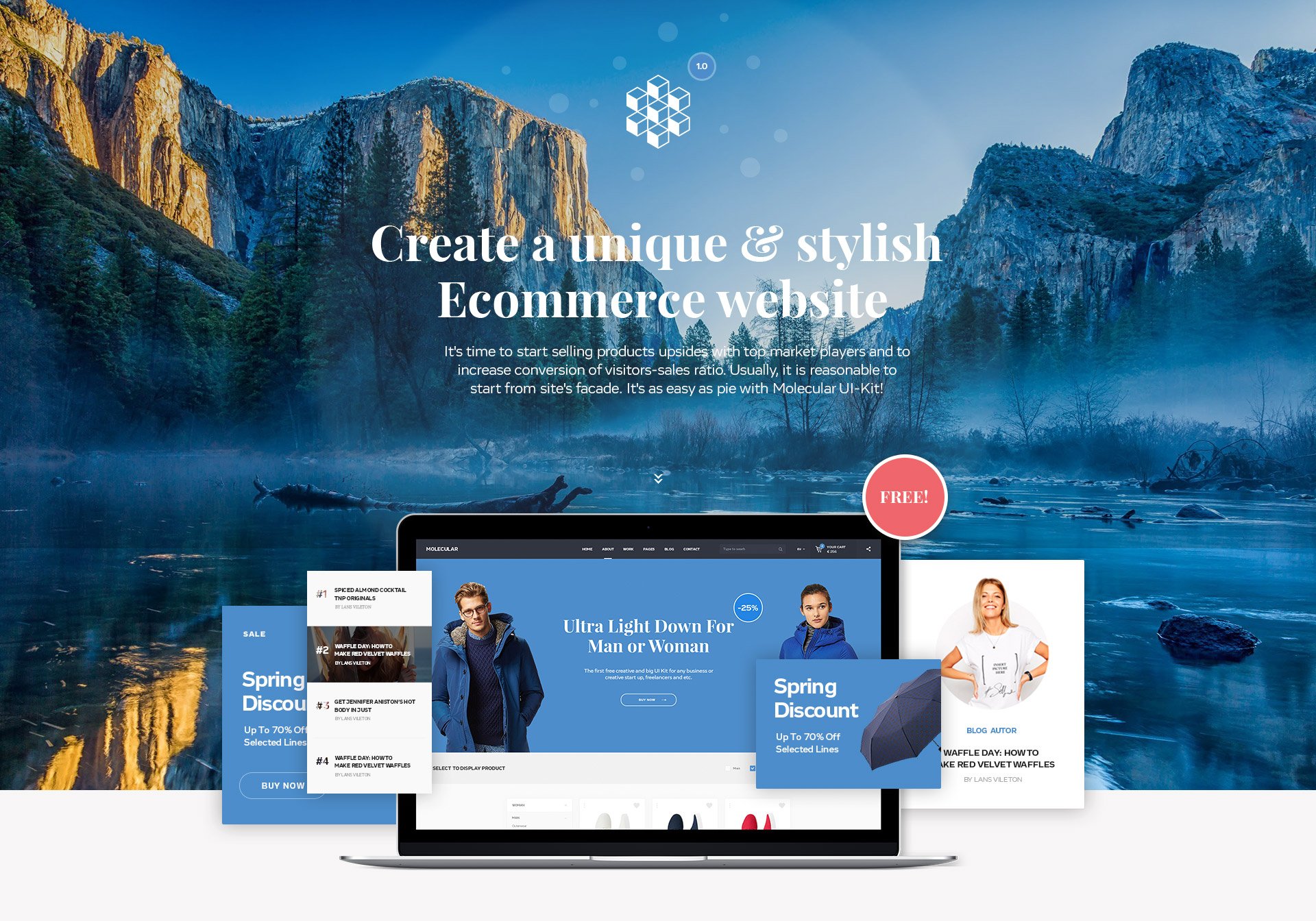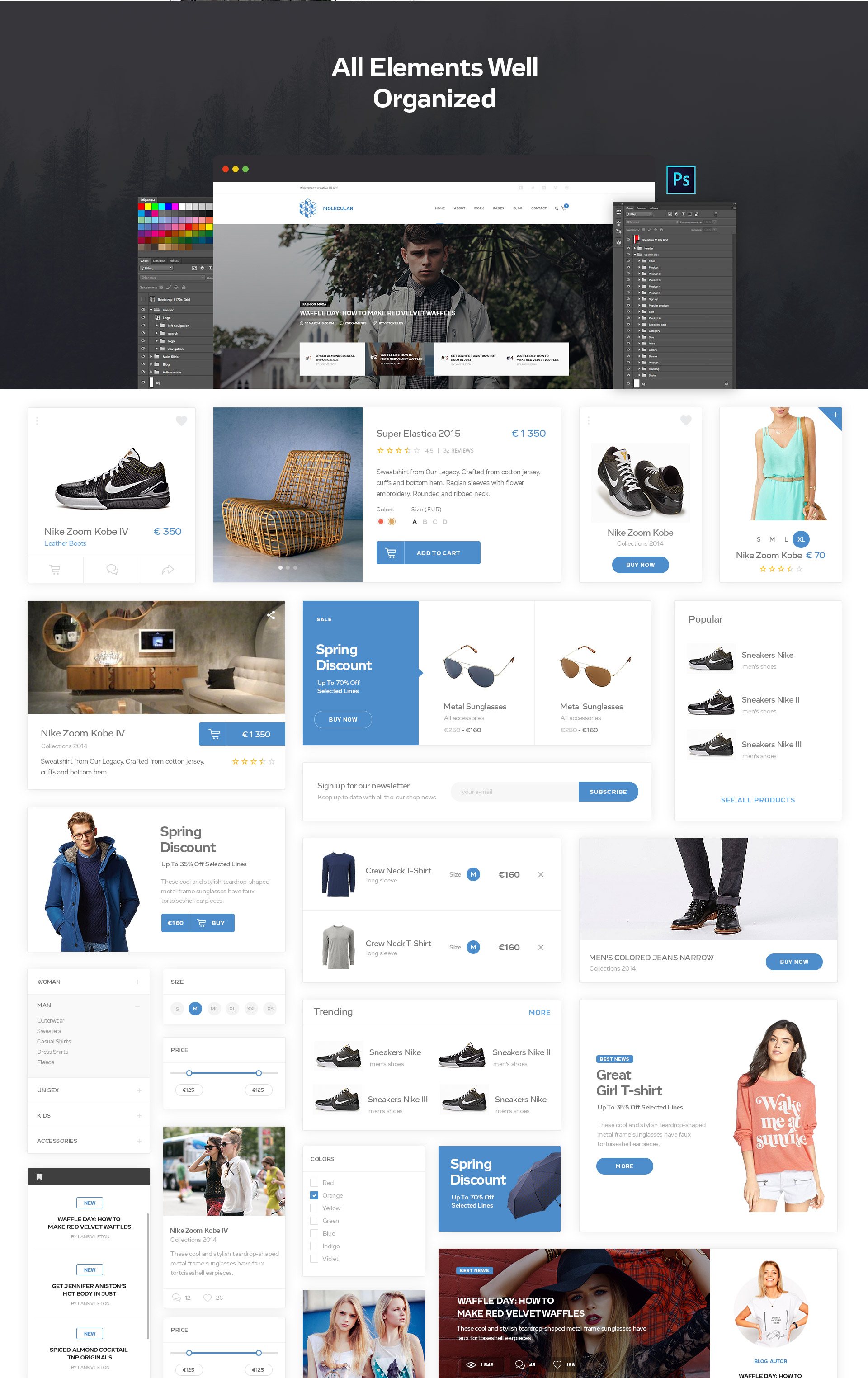 About Molecular UI Kit
It's time to start selling your products like it does a popular shops and increase the conversion of your site visitor to sales ratio. Usually, it is reasonable to start from "site's facade", i.e. to emphasize benefits of your store or products by clean and trendy website design. This option fits ideally even for people with basic skills in photoshop and for professional designers. Molecular is a clean eCommerce UI kit with a special accent on details that is intended first of all for creating and prototyping of e-commerce website and blog design.
You'll be able to create an excellent online store or fashion blog design within a couple of minutes. We've gathered 90 components and about 500 various UI elements for it. The kit includes a highly customizable UI set with the necessary elements like: buttons, inputs, drop down lists, radio buttons, checkboxes, switches and other essential web elements.We've also prepared 3 demo pages: Ecommerce, Fashion Blog and Article page composed of Molecular UI KIT elements.
Thanks for Watching!
You can purchase it right now!
---