Wireframe UI Kit for Sketch Dreamer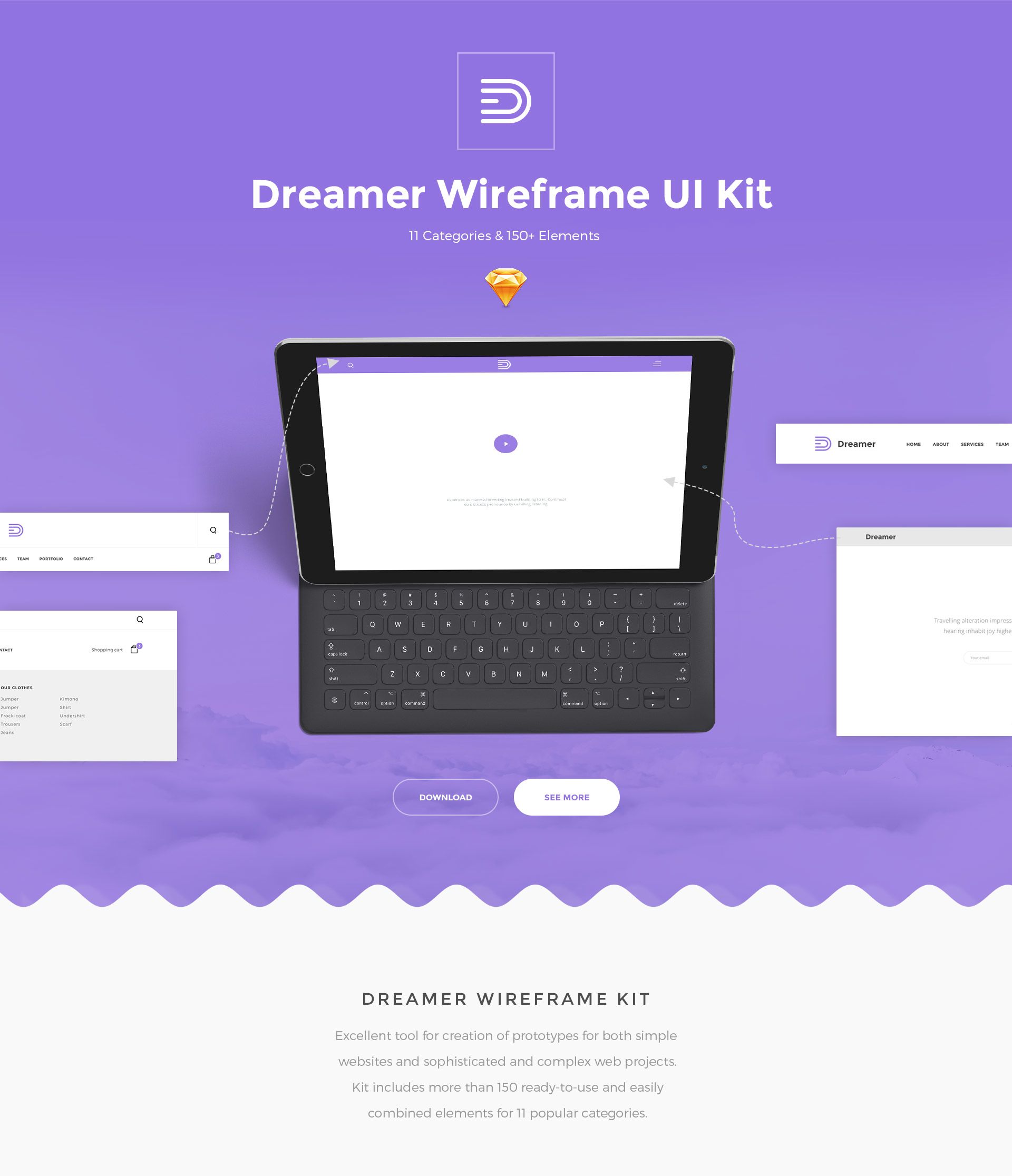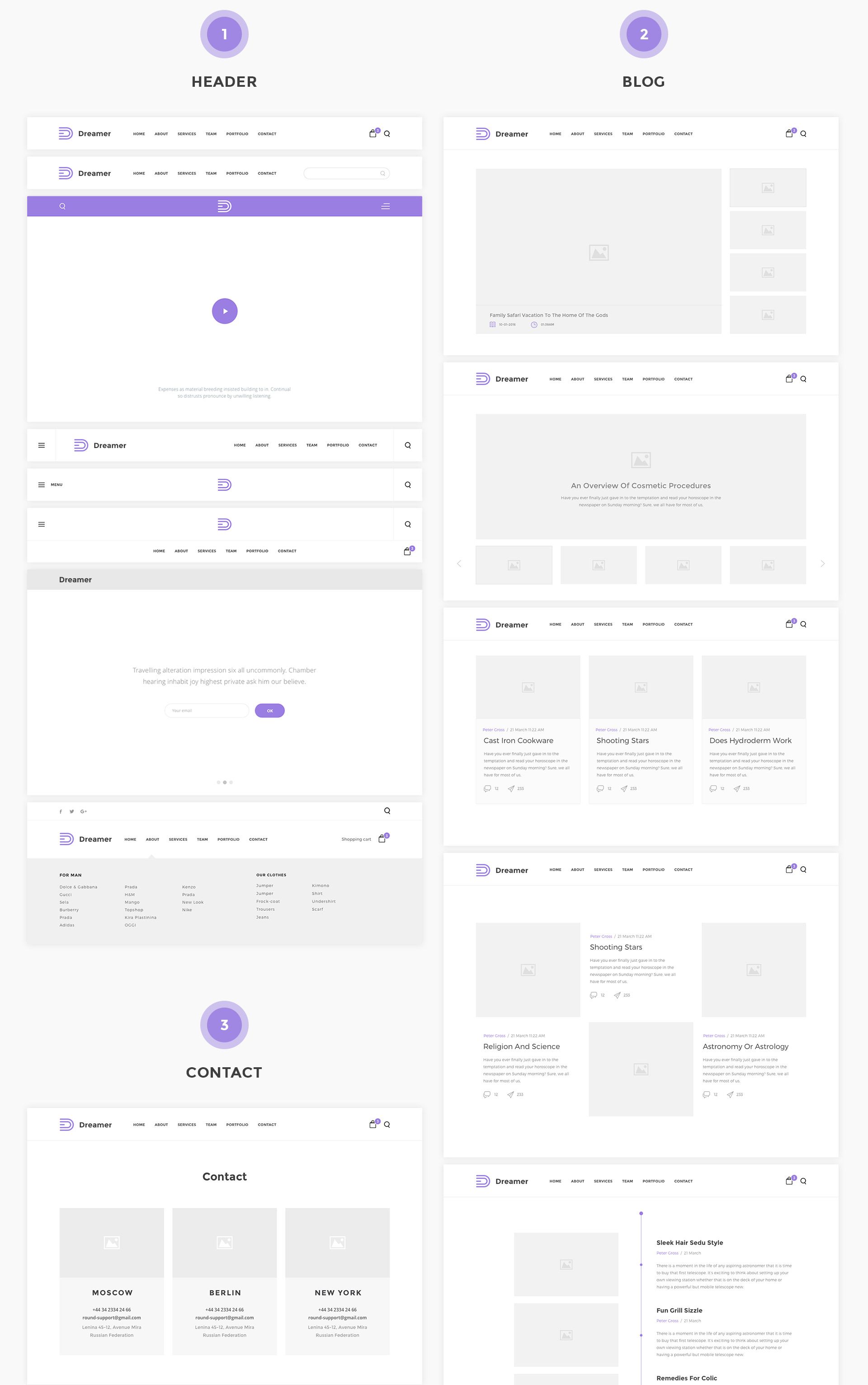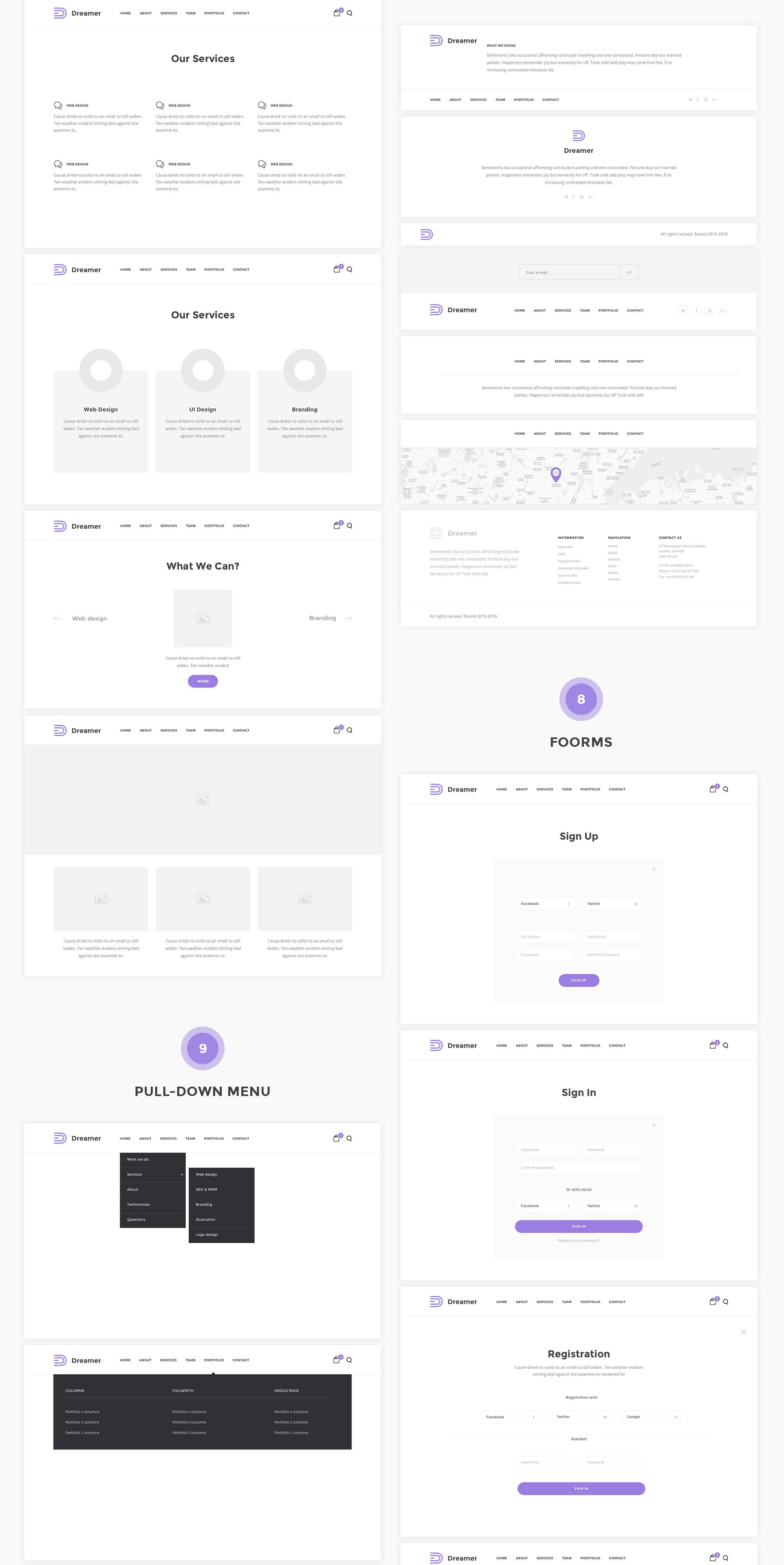 ABOUT WIREFRAME UI KIT
Dreamer is a big set as
Wireframe UI Kit
for the creation of prototypes for both simple one page websites such as squeeze pages or landing. It also matches for complicated web sites and web projects as shops, stores, ecommerce, marketplaces, magazines, corporate and news sites. UI Kit could be fit for developers who want to prototype design for new WordPress themes or any kind of websites.
The kit includes more than one hundred ready to use and easily combined UI elements for 11 versatile categories. Categories such as Navigation, mega menu, drop down menu, menu and Headers, Blog, Contact page, E-commerce section, Features, Footers, Login, Registration and Sign Up Forms, Our Team, Testimonials. Thereby, you can create that particular website prototype you need.
You can combine these simple elements with Google material design UI Kit A UI kit contains helpful files and graphics that you're likely to need, like checkboxes, icons, inpurs, sliders and more.
Wireframe kits are now very popular among designers. They really help to facilitate the process of creating a site. Turning it into a simple process of composing layouts, without burdened elements a graphic by any design, they are usually neutral and represent a clean interface without introducing design ideas.In the first prototype of the site's wireframe, this allows you to determine the information hierarchy of your design, simplifying the visual perception of the interface. You can build elements on pages so that you understand how the user will process information and interact with the page.
It's great to have a simple set that gives you all the building blocks to create an entire website in a minutes and simplify your workflow.
---